David Appleyard Tuts+ Manager, Maker, Writer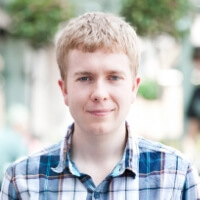 I'm a product manager, designer, and writer.
Currently working for Envato, managing the Tuts+ content team, and building products that make people's lives more creative.
It's nice to meet you!
Tuts+ Manager
Tuts+ is a network of educational sites that teach people technical and creative skills. You can learn anything from web development to audio production, and develop skills that will help to change your career for the better. I manage an international team of editors and educators.
Product Manager & Designer
I've founded various projects over the past fifteen years—fun products and services for the design community. These include Design Shack, Theme Junkie, Creative VIP, and Themelantic.
Writer
I've contributed reviews, articles, and tutorials to many different technology and creative publications. A few of these include AppStorm, Tuts+, and Design Shack.
Contact
I'm not currently looking for freelance or design work, but please do get in touch if you'd like to talk.